Surf Asturias with us
If you like surfing, you are in luck: the coast of Asturias is one of the best in Spain to enjoy the waves and surfing. And our tour through the heart of Asturias ends at one of the best beaches to get started. Are you coming with us?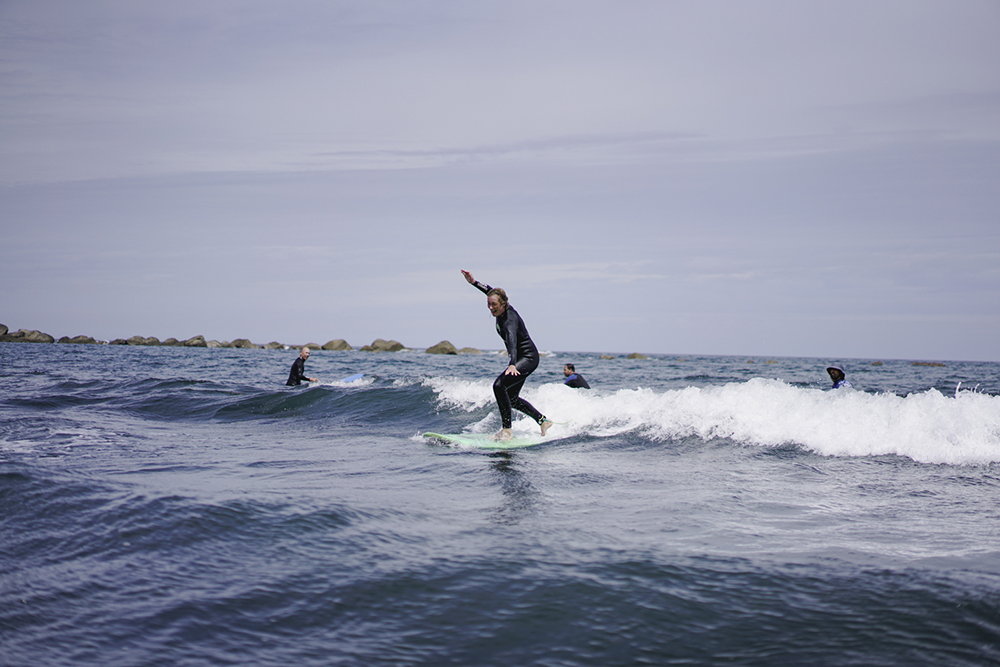 Its stunning scenery and consistent waves make the coast of Asturias a perfect place to surf and enjoy the sea. The Cantabrian Sea bathes about a thousand kilometers of coastline north of the Iberian Peninsula. It is a rough sea with solid tides that regularly pump consistent waves to its shores. Conditions have made northern Spain very attractive to surfers from all over the world.
"With 400 kilometers, Asturias is one of the provinces with more coastline of the peninsula and also has a large number of beaches: about 200," says Fernando Garcia, owner of the surf school with over 20 years of experience Rompiente Norte, with whom we work on our tours.
It is a privileged region for surfing since the swells that normally arrive are usually Atlantic and give good waves to almost all the beaches on our coast.
These optimal conditions have made surfing a prevalent activity in Asturias, and seeing surfers on its beaches is expected at any time of the year, as is the case at Los Quebrantos beach, one of the most famous beaches in Asturias, where our tour ends. What is so special about it? "Los Quebrantos is the largest sandy beach in Asturias," Fernando tells us.
Its ability to receive the swells makes it one of the most stable, so there are always waves. And the beach also has surf zones suitable for surfing depending on the size of the swell.
Speaking of big and small waves. Can anyone take an introductory surfing class? "That's right," Fernando answers, "you just have to know how to swim, be willing to "suffer" a little, and feel a sense of freedom that you've probably rarely experienced."
And pay attention to our plan B: when the sea conditions are not ideal for surfing, we can always live a Stand-Up Paddle experience. "SUP is like walking on water," Fernando tells us. "We do it very close to the beach, at the mouth of the Nalon, the largest river in Asturias. So, in addition to its sporting value, we enjoy a route of great cultural and ethnographic value, which allows us to appreciate the landscape from a different point of view".
The truth is that we have said that the Stand Up Paddle experience is plan B, but many of our clients choose it as plan A… What is your option?